Phillips Club Resale Units Available from Waitlist*
As Sales Director of The Phillips Club, I have the distinct pleasure of being able to offer those with an affinity to Manhattan a surprisingly easy and affordable way to own a second home in New York City. If you visit Manhattan regularly for family, business or special events, The Club is an ideal cosmopolitan haven. Located across the street from the newly opened Alice Tully Hall at Lincoln Center, The Phillips Club combines the advantages of fractional ownership with the amenities and services of a fine hotel. Call now to inquire about Phillips Club resale units available at preferred pricing.
Our Current Phillips Club Listings
Find Out More Or Schedule A Preview Stay
To schedule your Preview Stay, call 877.644.8900.
To learn more about Club ownership, call 877.644.8900,
e-mail Ed Schnatterly at membership@phillipsclub.com,
or fill out the form below.
Our Special
Preview Offer *
Rarely do you have the opportunity to "live" in real estate before you buy. But you can at The Phillips Club. I have set aside a limited number of one-bedroom residences for Preview Stays at the special nightly rate of $425 (a $525 value). Call me today to schedule your Preview Stay, and discover firsthand the elegance, personal service and ownership benefits only available at The Phillips Club.
Schedule your Preview Stay now by calling 877.644.8900.
*Subject to availability.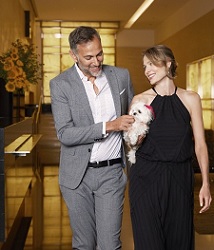 For more about The Phillips Club experience, visit www.phillipsclub.com
The information you provide is used by The Phillips Club to improve our service to you and will never be sold to any other company.